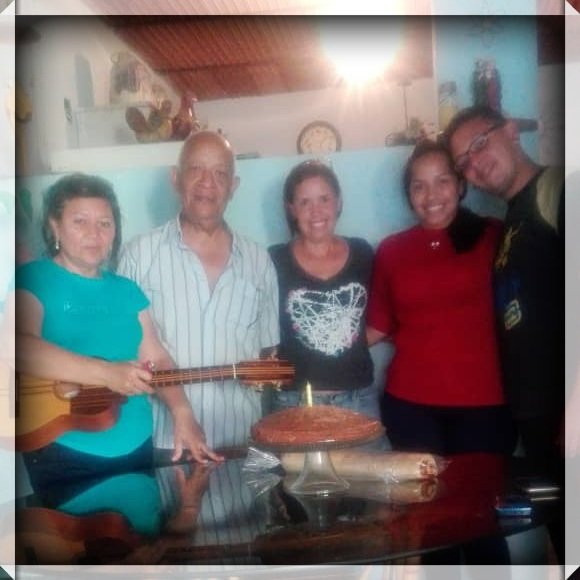 Hello Steemians! I humbly want to share with you some images of what was my 57th birthday, which we celebrated in my home in Turmero, Aragua State of Venezuela.
As you already know a lot through this platform, my family is very musical, and in this opportunity although I did not have the presence of my children @jesuslnrs and @jhoxiris for work reasons, my wife @zorajr and my son @alinares surprised me with a small musical celebration.
It is very significant to me that despite the strong crisis that exists in my country we can still meet those of us who are in the family and we can sing and eat some cake to celebrate the birthday of those who arrive on their saint's day.
It's a bit funny, but that delicious bread that you can see in the initial photo of some form or another was sent to me by my dear goddaughter who is in Panama, showing us that despite the distance, love and love will always be present in our hearts; and good that better gift than something edible 😅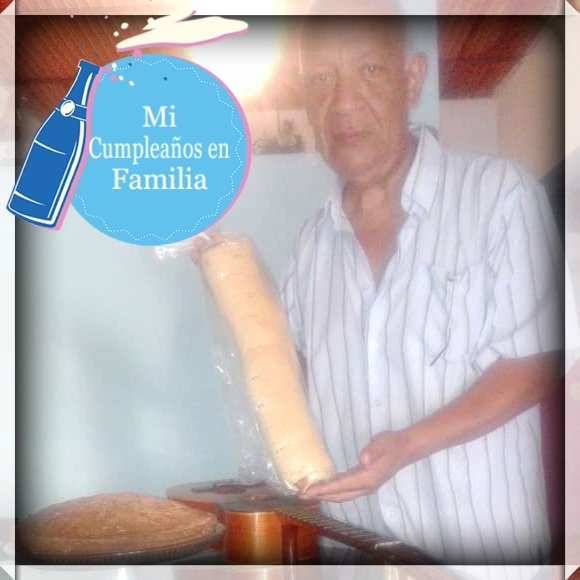 Thank you for having read my birthday post, I hope you liked it. The photographs were captured with a Blue Dash L3 and edited with the PhotoDirector 2018 application, just like the video.
My birthday wish on this occasion is that all Venezuelans can enjoy moments like that with the few relatives that still remain in the country and of course a miracle of the Lord fall on these beautiful lands with so much to offer for the world.
 
Happy week!